Every child facing a terminal or lifelong condition can ask for a wish of their choice to be granted. Wishes are provided by the generosity of donors like you to help brighten and bring smiles to each family.
2022 Annual Dinner & Auction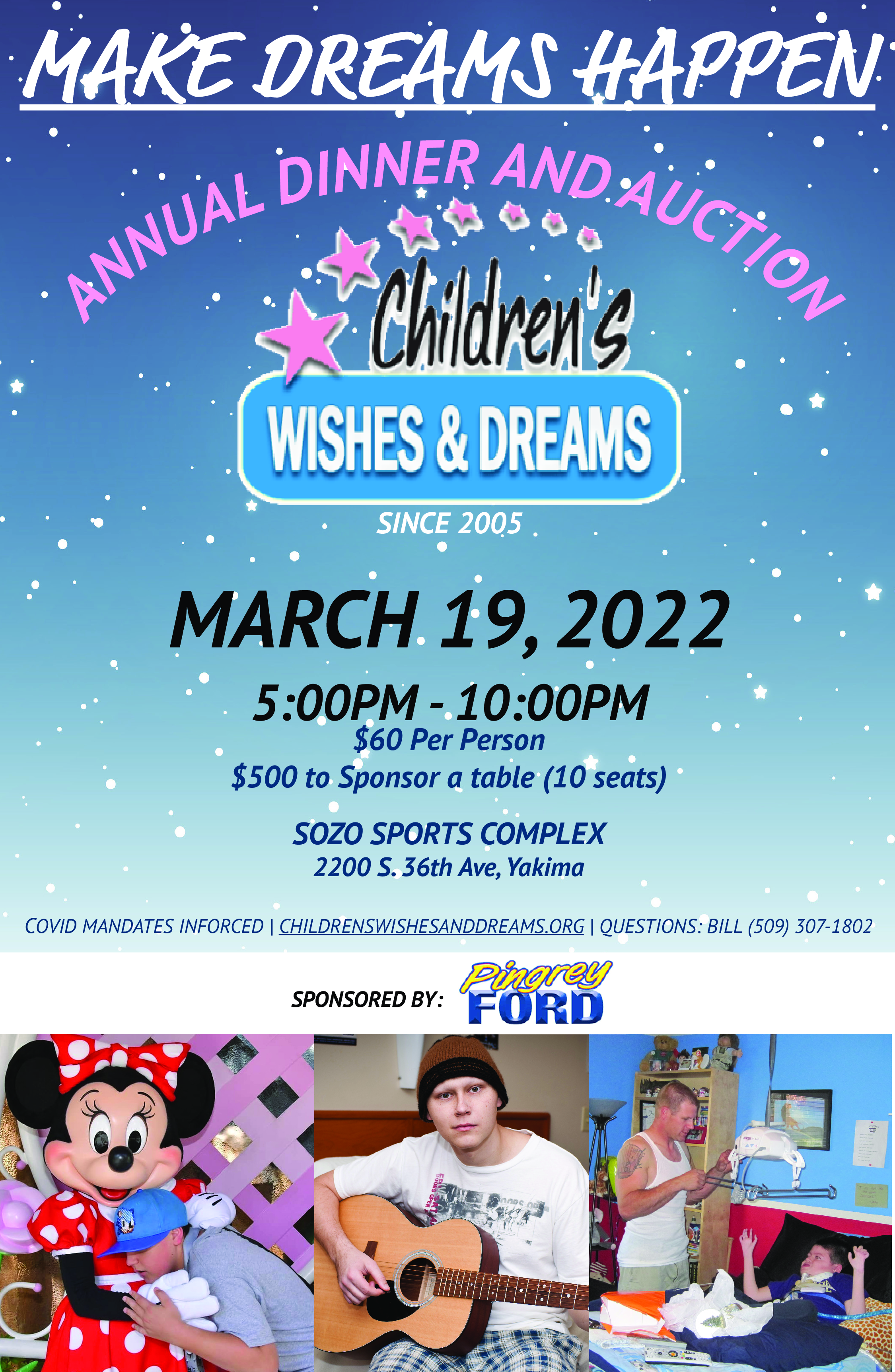 Our annual fundraising event is expanding to include dinner, auction and this year, music!
This year's event will include dinner, a streamlined auction and music. Local band, Krome, has donated their time to help provide a full evening of entertainment! Their repertoire of classic rock and country is easy listening and danceable! Come out for a fun evening and help us provide joy to a young life burdened by a life threatening or life altering condition. Help us put a smile on a child's face!
**COVID-19 MANDATES ENFORCED**
Children's Wishes & Dreams is a 100% all volunteer organization dedicated to providing wishes to children with life threatening or altering conditions. We're local and all monies received go to helping local children!
 Children's Wishes and Dreams was started so that I could keep the donations local to the Yakima Valley, With your donation we can make sure the every wish gets answered.