Life Lesson 1.0: Have Fun Life Lesson 1.1: Make Every Moment Count
Jolyssa is a beautiful, energetic 10-year-old that seems to live by the Life Lessons above. She has the same wishes and dreams of any young lady – to go shopping, spend time with her friends, laugh, play, sing, dance, swim, wrestle with her brothers, go to school, have fun on the weekends, eat popsicles, and look forward to summer vacation fun!
Recently, she was diagnosed with Gorlin's Syndrome, also known as nevoid basal cell carcinoma syndrome, a condition that affects many areas of the body and increases the risk of developing various cancerous and noncancerous tumors. Translation: Jolyssa has to stay out of the sun. With lots of sunscreen, protective clothing, and the loving care of her parents and family, she is leading as normal life as she can. That's when we met her and learned of her "wish."
Her 11th birthday was coming in April and she wished for a chance to go on a fun adventure. Our team began suggesting some fun ideas and as soon as we mentioned shopping spree, her face lit up! She had also said that she loves to swim so we thought about the amazing water park at The Great Wolf Lodge that happens to be ALL indoors, and began planning this awesome trip for her and her family.
We wanted to enhance her wish and contacted the Bellevue Square property owner, Kemper Development Company. Guest Services Manager Extraordinaire, Anna Reis, was instrumental in making arrangements for the generous stores who wanted to be a part of this adventure for Jolyssa. Anna helped set up many special treats for Jolyssa and her family, including an upgrade to the hotel room for the two-night stay at the upscale Hyatt Regency Bellevue, restaurant gift cards, games, movie passes and much more. See complete list of contributors below.
From there, the family traveled to Great Wolf Lodge in Grand Mound, Washington. The indoor water park has over 56,000 square feet of suspension bridges, water slides, spray stations, and swimming fun for the whole family.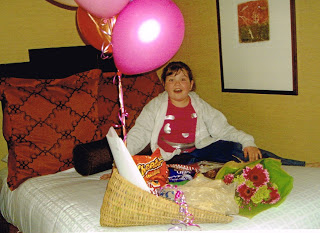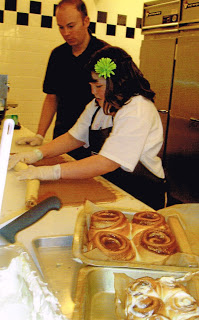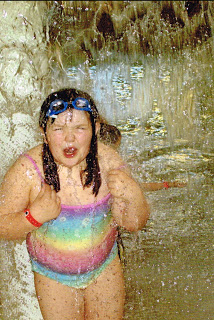 Children's Wishes & Dreams would like to thank the following contributors to making Jolyssa's wish come true: Kemper Development Company, The Hyatt Regency Bellevue, The Bellevue Collection, Escape Outdoors, Top Pot Doughnuts, Koral Kitchen & Bar, Fireworks, Lincoln Square Cinemas, Red Robin, World Wrapps, Baskin Robins, Luck Strike Power Play, Jamba Juice, Lego, Dooz, Cinnabon, Oh! Chocolate, Vera Bradley.
You can see by the photos that they all had a great time! Jolyssa came in recently to share these pictures and the joy she felt through this wish from Children's Wishes & Dreams. It's who we are and what we do. And we love it!